The Wave Page
What is a Wave?
In Short a Wave is a Mountain Bike Time Trial that is done on a specified Trail centre trail.
It has been noticed that in North Wales there aren't many Mountain bike specific races and events that can be used to test an individual fitness on regular basis.
In the road biking world local clubs hold weekly time trails that take place over a given distance, these are used to gauge individuals fitness levels, give people a personal target that they can aim to improve on and as a bit of friendly competition amongst participants. We thought that it could be fun to introduce this format to mountain biking in North Wales.
During 2008 MBNW members started to go out to trails and do timed laps as a way of training for events and also to see if they could beat their personal best times. While talking about it on the MBNW Forum one of the members (Dylan Williams) came up with the phrase 'Willy Wave' and ever since then the trail centre time trail became known as the 'Wave'.
This is just a bit of fun for those that like a challenge and is a great way of pushing yourself. It depends entirely on wavers honesty so remember it is the full length of the trail start to end with no stopping of the clock. Also please remember that that this is more about beating your own personal best rather than having the top time so there is really no need to cheat not that anybody on here would
Rules of the Wave
The wave starts and finishes at the trailhead or carpark.
Once the timer has been started it can not be stopped until the end of the wave, even if rider has to stop for a mechanical the timer may not be stopped, remember this is all part of the challenge
People who are using GPS units must make sure they are NOT set on autopause, Auto pause is the function that allows GPS timers to stop when the rider stops, this function must not be enabled and the timer should time continually through out the wave with all stops being included in the final time.
A person can do as many waves as they like but only the personal best time for the specific year will be entered on the website score board, although we will keep a log of all times on the MBNW Forum
Please message your wave details to either Craig or Oggy on the forum then they can update the website. The details of your wave can be posted up on the "waves" thread wheich can be found in the Racing section on the MBNW forum.
Remember this is a bit of fun so please be courteous to other trail users
Timing of The Wave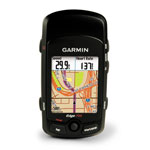 Because a wave can be done alone and at any time it relies on the honesty of the waver. The wave can be timed on anything that times accurately but our preferred instruments are GPS units such as the Garmin edge series. The Garmins are great bits  of kit as a complete log of the lap can be viewed and analysed, various factors can be looked at including the route, time, elevation, heart rate etc etc. GPS Units are also great for proving that your timed wave was accurate and discounting any cheating.
If you choose to you can upload a picture of your GPS log to the MBNW forum for other to view.
Waves can also be timed using any accurate digital watch
Once you have completed a wave then just post your ride details and time in the waves thread on the forum and we will add them to the appropriate board
Real name
Forum name
Trail
Age Category – Junior, Adult or Oldie
Time in took in Hours, minutes and seconds
Below are previous years wave times for North Wales Trail centres.
Marin Trail
Carpark to carpark start/finish.
| | | | | |
| --- | --- | --- | --- | --- |
| Name | Forum Name | Age Category | Time (Hours) | Date |
| Dan Evans | Hippo | Adult | 1.15 5 secs | 29/01/12 |
| Rupert Smith | Rupert | Adult | 1.46 5secs | 12/02/12 |
| Aled Luvluck | Ralleybiker | Adult | 2.03 | 28/01/12 |
| Merion | Merion | Adult | 3.02 | 25/01/12 |
Llandegla
Carpark to carpark start/finish.
All times from now on should include a run down jj's jumps
Red/Black
Llandegla Red
Penmachno
There are two separate waves to be done at Penmachno, you can either wave around just loop 1 or if you are really tough then you can include loop 2. Carpark to carpark start/finish.
Penmachno 1 and 2

ClimaxPenmachno Loop 1
Carpark to carpark start/finish.
Nant Y Arian Summit Trail
Carpark to carpark start/finish.

Coed Y Brenin MBR Trail
Carpark to carpark start/finish.

Coed Y Brenin The Beast
Other North Wales Trails
As and when people put waves up for trails that havent already been waved on we will create new boards for the particular trail.